The Airing of Grievances
Thursday, October 07, 2004
The Colorado University of the Northeast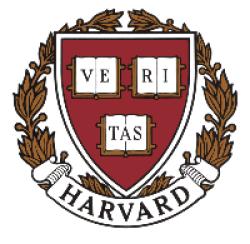 Well maybe it's
not quite that bad,
but things are definitely getting a bit dicey up in Beantown. First, we have not one, not two, but
three
different Harvard Law professors getting
charged with plagiarism.
And in a real smooth move after the first two, University President Laurence Summers said:
"If you had a third one, then I would have said, `OK, you get to say this is a special thing, a focused problem at the Law School."
Way to leave yourself a little wiggle room Larry. Well done.
In any event, on top of this "focused problem" at the law school we have a Harvard graduate student, Alexander Pring-Wilson,
on trial for first-degree murder
in the stabbing death of a teenage cook, Michael Colono, outside of a Cambridge pizzeria:
A prosecutor cast Wilson as unstable and arrogant, saying [he] went berserk with rage when Michael Colono ridiculed him for stumbling drunk down the street … "He wasn't terrified. He wasn't scared. He was cold and calculated."
An arrogant Harvard cat? Incredibly unsurprising. But plagiarists and killers? What's the dealie yo?
Comments-[ comments.]